The Ultimate Solution to Protect Your Guitar.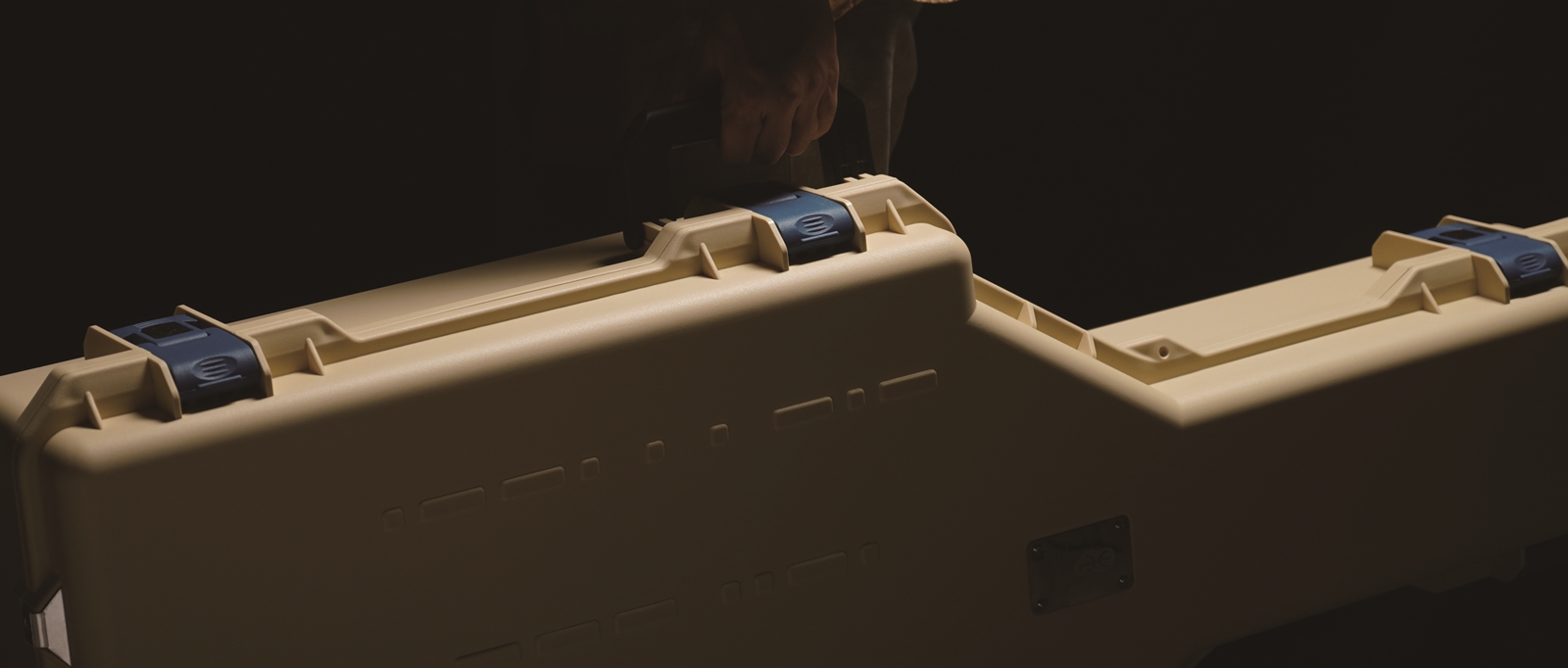 As a guitar brand owner and high-end guitar manufacturer, Lee Guitars is always looking for the most suitable and effective way to protect guitars and offer the best solution for guitar users.
The ultimate solution proposed by Lee Guitars, is that we can finally take care of our guitars as well as a mother takes care of her children. Here is the video for further details.
Please contact Ms. Ambrosia Lu by email at

ambrosialu@leeguitars.com

for further information, model details, and wholesale business.
The maintenance of guitar becomes easier, as long as these two conditions are met:
A space as comfortable as your home.
The guitar case of Lee Guitars provides a stable environment for your guitar. The space inside the case is as comfortable as your home. You don't have to worry about the bad weather outside, and you don't have to worry about the collision on your long journey. With LEE GUITARS Bluetooth Thermo-Hygrometer, you can instantly get noted of environmental changes by receiving the information of temperature & humidity. Easily maintain your guitar in good shape.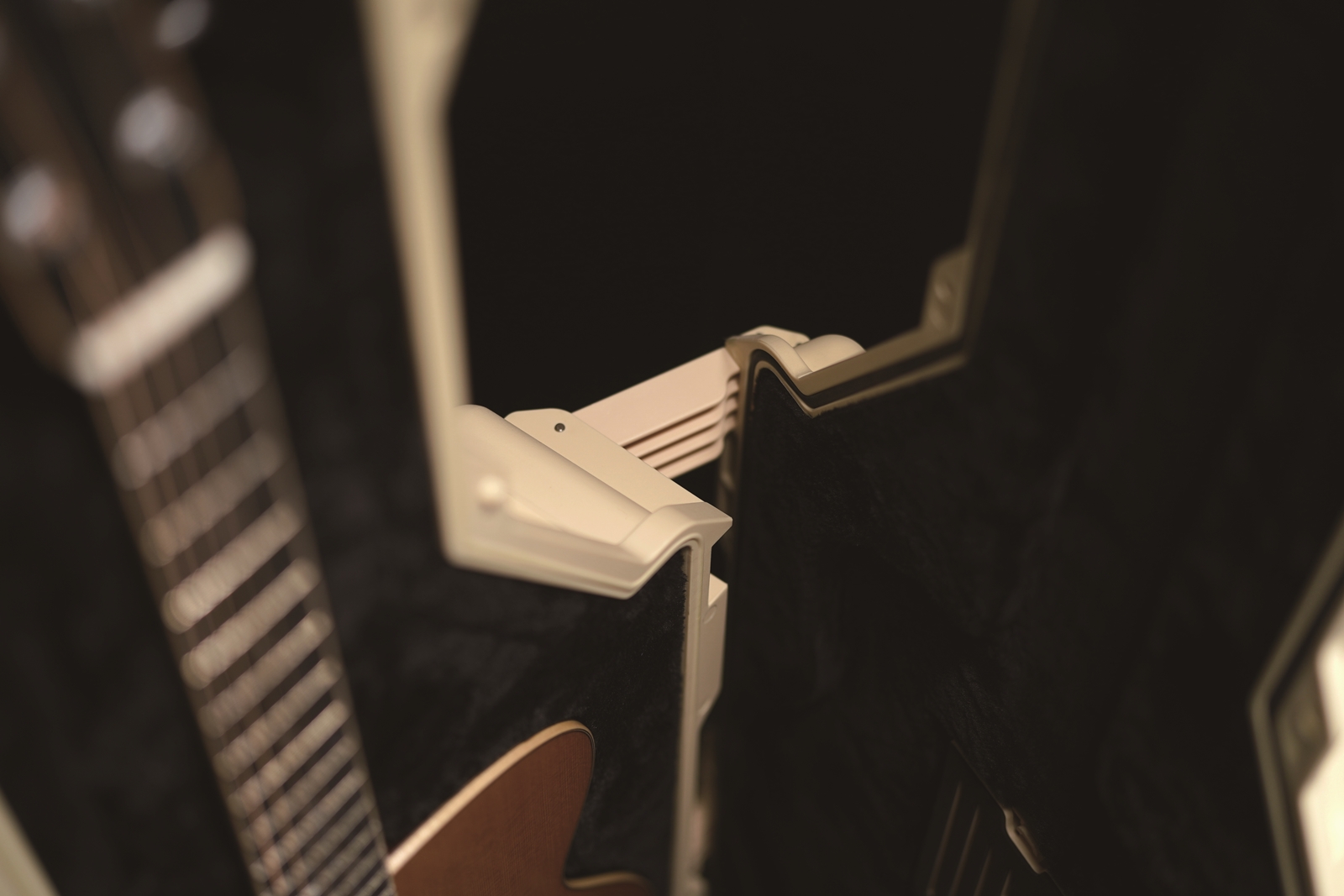 As gentle as a mother taking care of her children.
For any reason if your guitar is not in the correct shape due to the weather issues, you can just put the guitar back into the case. With the help of our temperature & humidity controlled functions inside the case, your guitar will be as good as it should be. This guitar case helps the guitar recover well, just like a mother's warm and stable arms.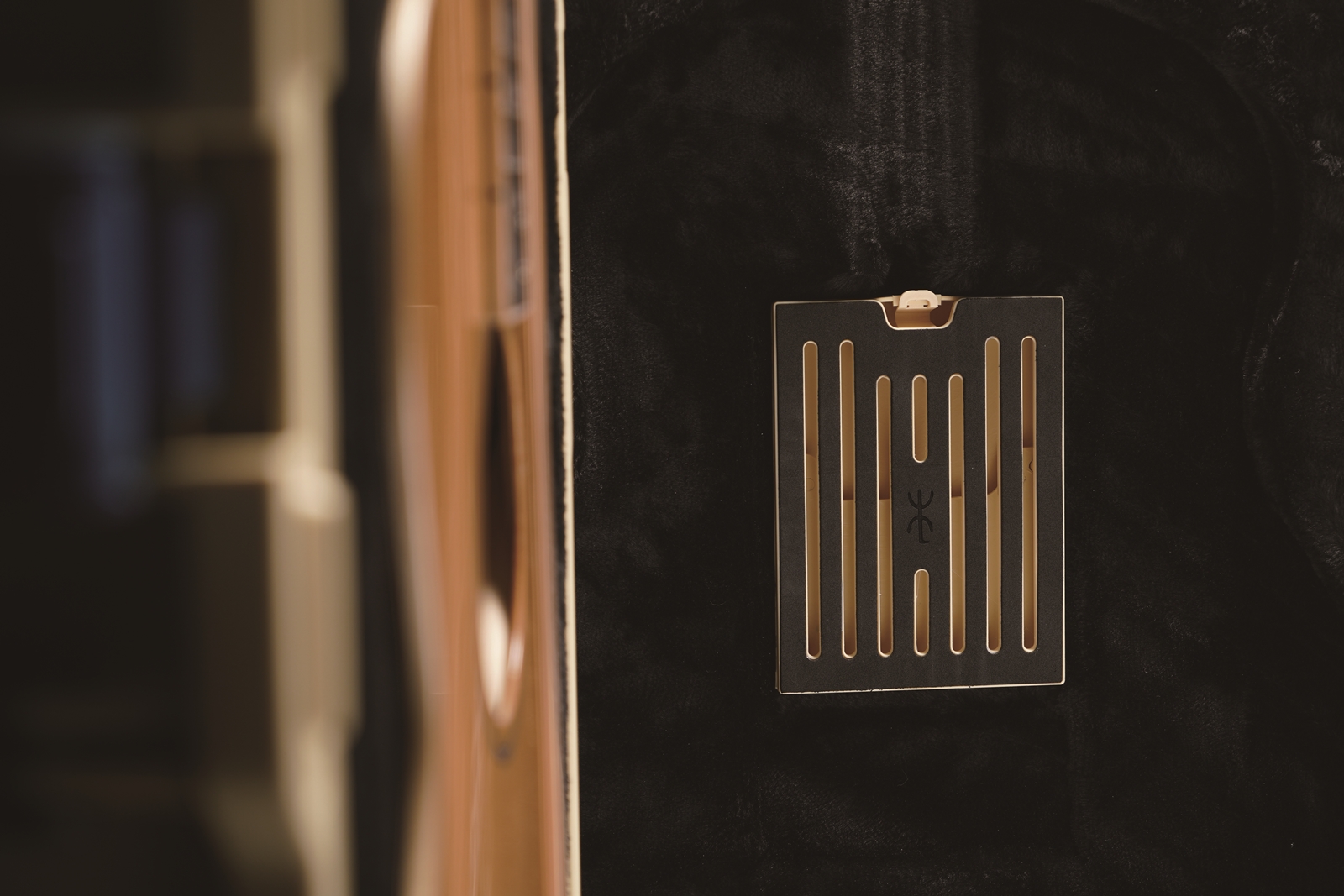 In order to produce a strong impact-resisting guitar case, we start from two aspects: The outer shell and the lining.
The case body is made of polypropylene, or PP for short. PP has tough and flexible characteristics that can effectively disperse the impact.
The lock uses ABS (Acrylonitrile Butadiene Styren) combined with FRP (Fiber-Reinforced Plastic) for excellent toughness and strength.
Anti-collision points on the cover of the case to strengthen the outer shell and reduce casing wear.
The inner lining is made of EPS (Expanded Polystyrene) for excellent toughness and flexibility with excellent impact and shock absorption effects. In addition, EPS features heat & cold insulation and preservation. The guitar is not affected by the temperature differences even if it is stored in the case for a long time.
Inner lining is made of high-density foam and plush fabric to fit the guitar, reduce excess space and impact force, and improve the protection.
More considerate details to share with you below:
We designed a waterproof edge strip of the case body so that the case can be tightly closed to create a waterproof and dustproof space.
A unique humidification and dehumidification compartment above the guitar sound hole. When the humidity of the guitar is too high or too low, you may put Silica Gel Packets/Wetness Sponges into the compartment for emergency treatment to reduce the risk of guitar damages due to long-term humidity and dryness.
In order to conveniently carry the case, we put the handle at the best-balanced spot of the case. You can feel the excellent balance when you carry it.
We also installed wear-resistant wheels on the bottom of the case, for a more relaxed carrying experience.
Standard guitar cases often have an issue where it damages the guitar surface because the case cover does not open all the way. We designed a special hinge, which allows you to open the case cover completely and prevent risk.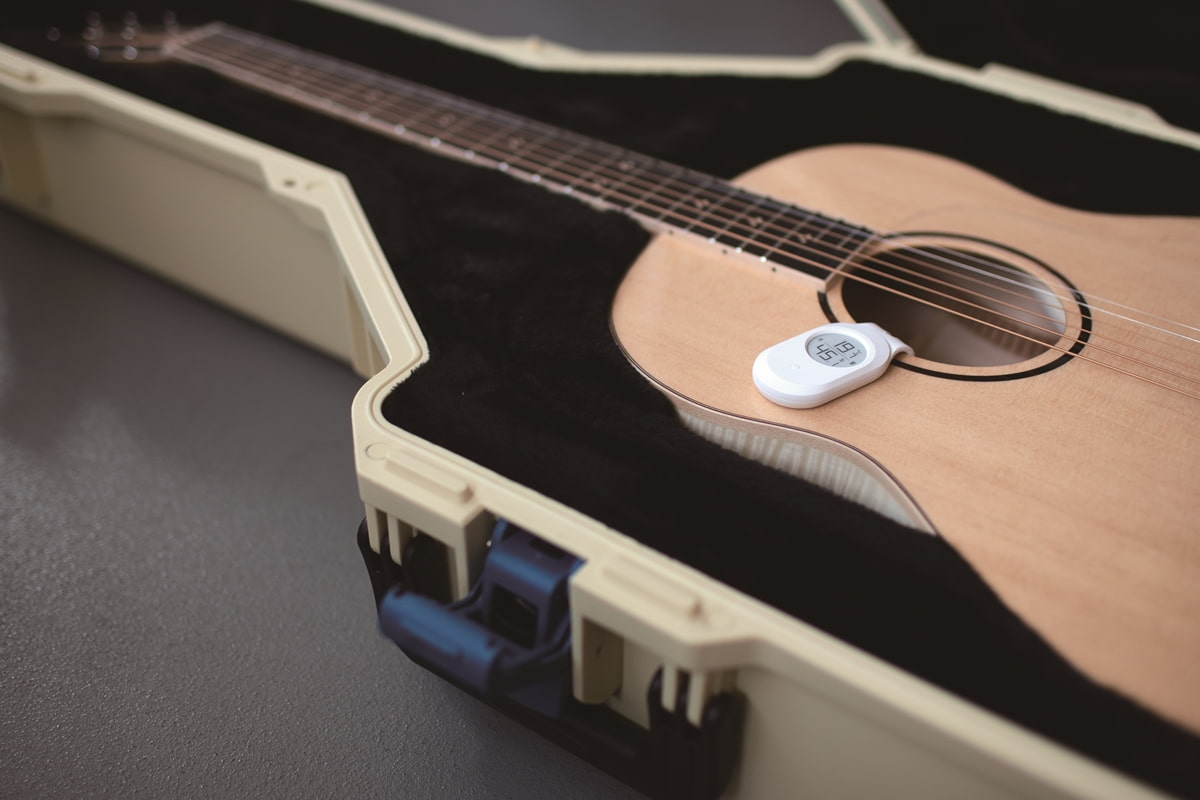 Here's a brand new look with our great selection of many different COLORS!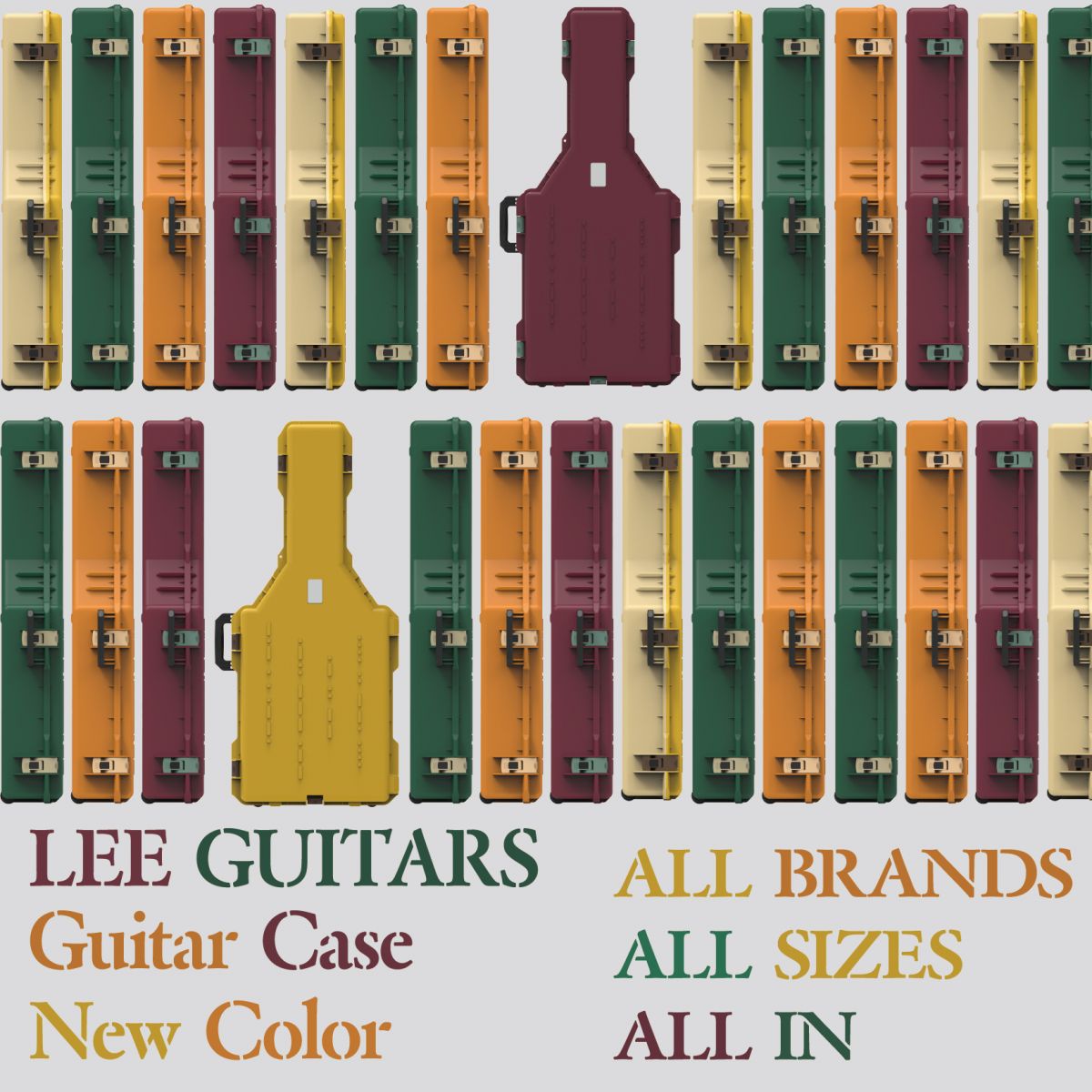 **Illustrative Diagram
We took in the time and effort to design a COLORFUL new look for our guitar cases.
The case fits with different sizes, and we have a range of eye catching selections of COLORS to choose from.
Coming soon to you!
Please contact Ms. Ambrosia Lu by email at

ambrosialu@leeguitars.com

for further information, model details, and wholesale business.
But, how can we know the current state of your guitars Anytime and Anywhere?
LEE GUITARS Bluetooth Thermo-Hygrometer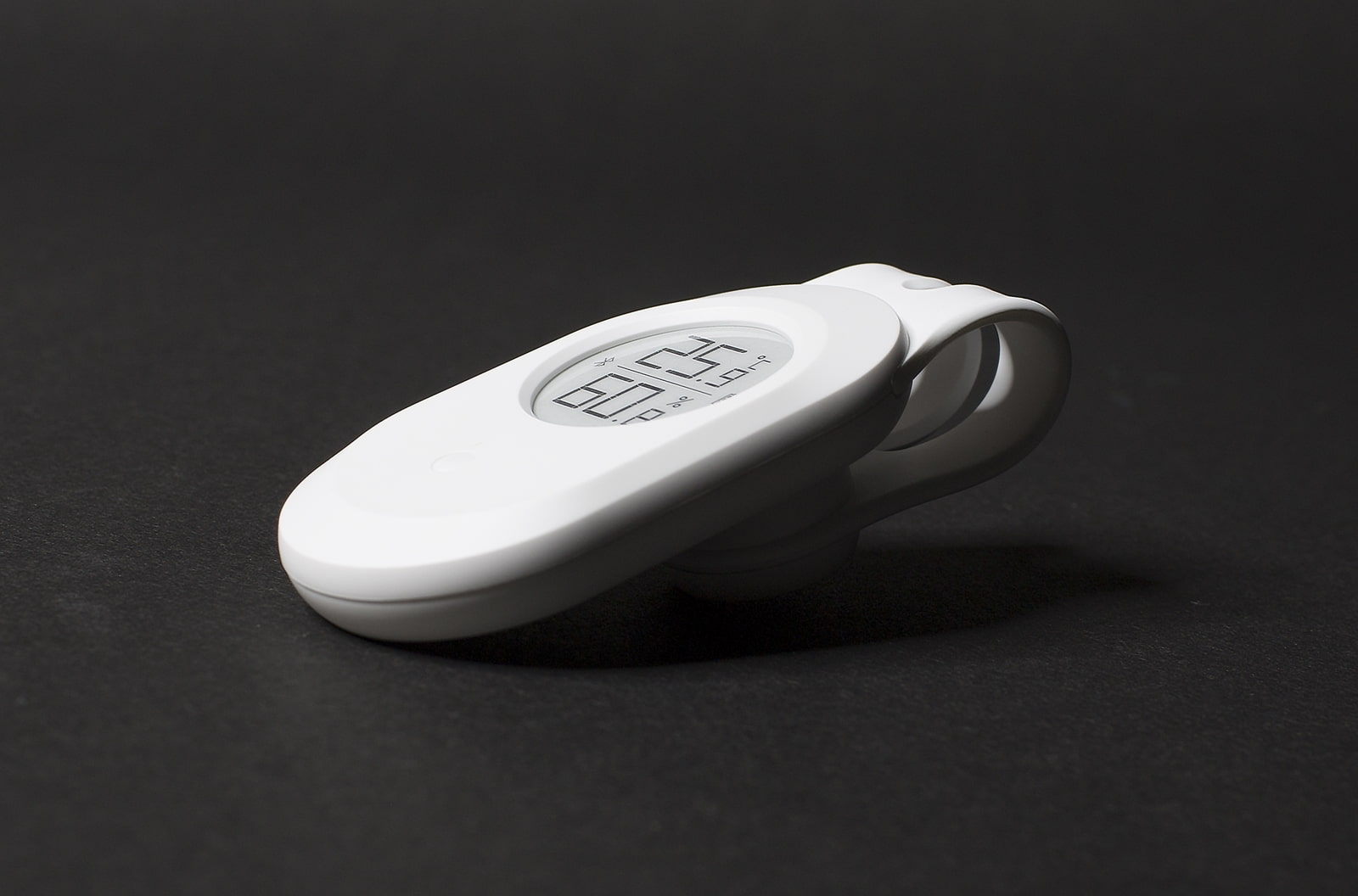 Digital High-Precision Humidity and Temperature Sensor
With an excellent sensing gap of ±2% RH and ±0.2°C to accurately measure the internal temperature and humidity of the guitar.
E Ink High Resolution Display
Unlike the traditional display, we use the clear and high contrast of E Ink technology to make it easier for users to view the screen.
Magnetic Attachment
The hygrometer can be magnetically attached to the panel near the sound hole of the guitar. The sensor will accurately monitor the guitar's status.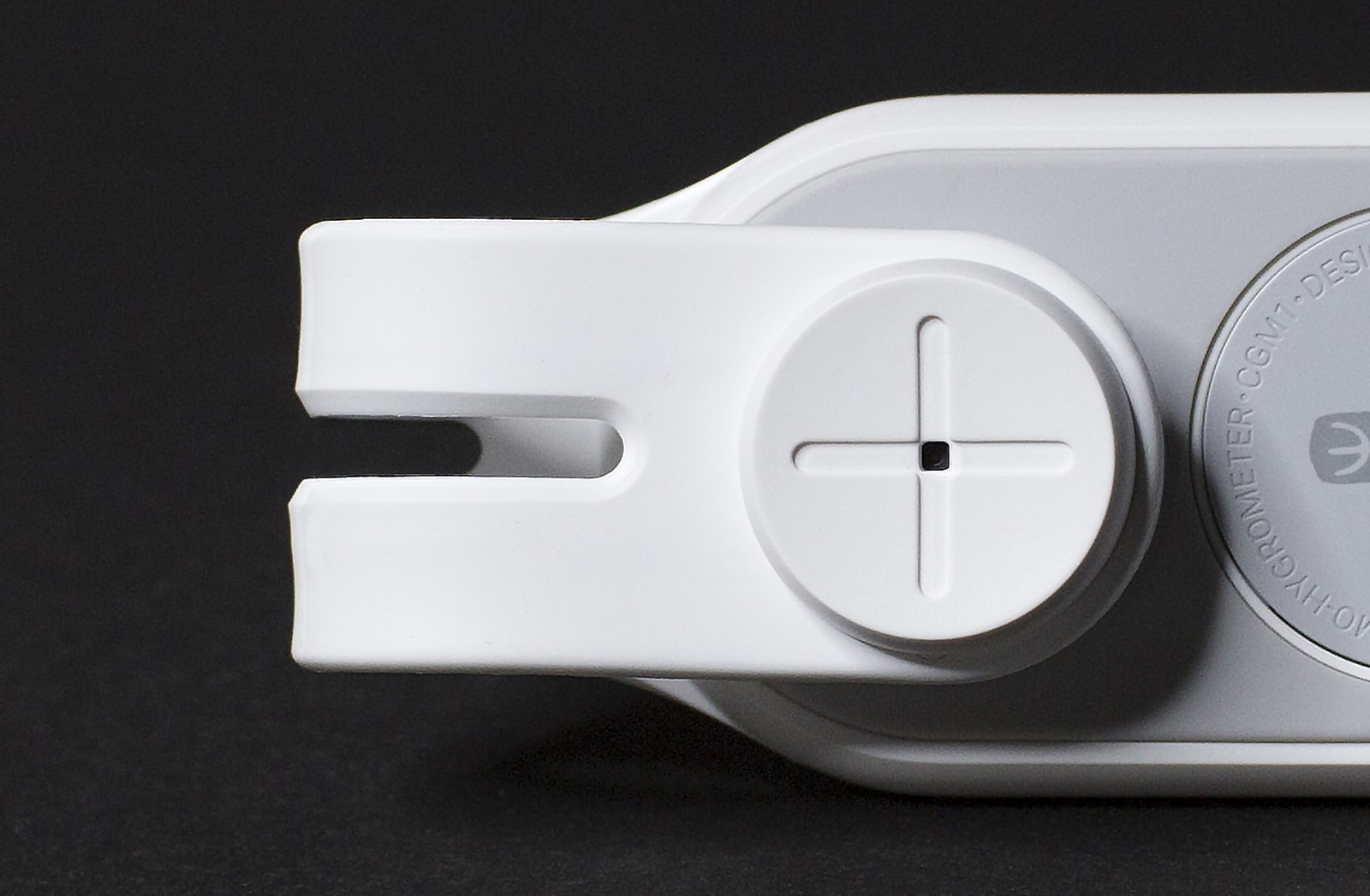 You may use our official App with LEE GUITARS Bluetooth Thermo-Hygrometer to monitor your guitar remotely and get updates of your guitar's condition.
The thermo-hygrometer uses Bluetooth 5.0 to transmit and receive information. By using a gateway, you can monitor the temperature and humidity remotely anywhere in the world.
Our official APP can be paired with countless hygrometers simultaneously and provide independent monitoring modes for each guitar.
You will receive reminders from the APP, when the temperature and humidity levels exceed the standard range.
In addition, you will have 24hr information of your guitar's humidity and temperature status from the APP. This will allow you to look through historical records and have a review if necessary.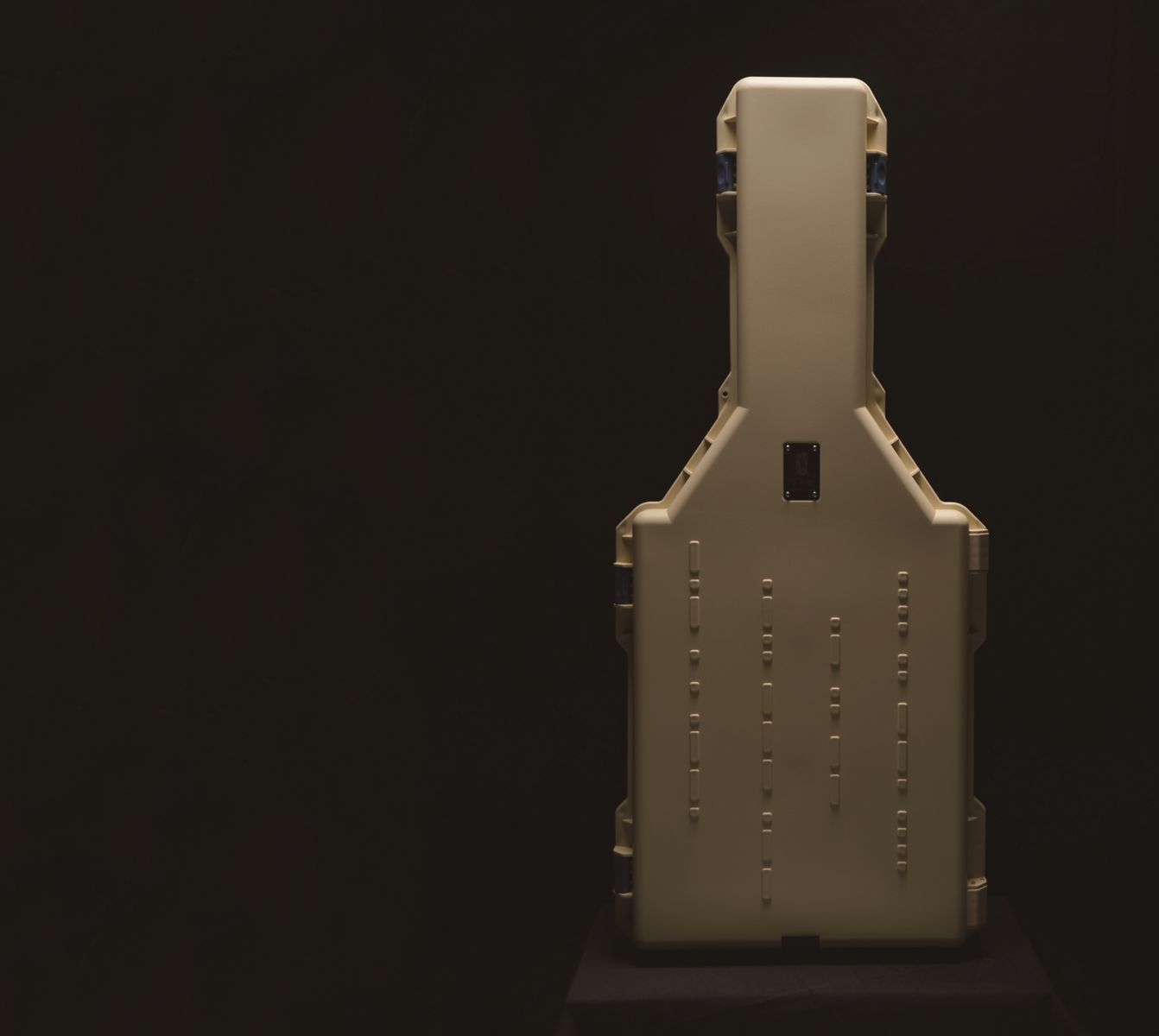 As you can see there's a pattern design on the top of the guitar case.
This is a Morse code, which spells out the words:
Keep Low, Aim High.
Ever since 2002, Lee Guitars would always have this as a spirit in mind:
Humble yet confident, partnering with musicians.
We always hope to create a guitar with its own soul and characteristics. At the same time, we try to give the beloved guitar the strongest and upmost care.
Now, we can proudly say that we've made the achievement for a better care.
【LEE GUITARS Guitars Case】
Length:1,155 mm (45.47 inch)
Width:500 mm (19.69 inch)
Thickness:195 mm (7.68 inch)
Net weight:7.5 kg
Color:Burgundy、Olive、Orange、Yellow Submarine
【LEE GUITARS Bluetooth Thermo-Hygrometer】
Size:131 x 37 x 12.4 mm (5.16 x 1.46 x 0.49 inch)
Screen Size:26 x 26 mm (1.02 x 1.02 inch)
Wireless Connectivity:Bluetooth 5.0
Temperature Measuring Range:0°C~50°C
Humidity Measuring Range:0~99% RH (non-condensing environment)
Battery:CR2032
Please contact Ms. Ambrosia Lu by email at

ambrosialu@leeguitars.com

for more information, model details and wholesale business.